Loading Your eBook to Your Website
You'll need to firstly add a shopping cart to your website if you are not already selling online. If you have a shopping page without a cart, then change the page type to 'shopping cart' in the page options. If you don't have a shopping page:
Click [add a new page] under the blue page buttons on the left menu
Click [Shopping cart layouts], select an appropriate shopping page. Shopping gallery is very photo centric, allowing customers to see a lot of product photos quickly, with just a small description under each. The other shopping page types have a thumbnail on the left, and a longer product description on the right, possibly with a buy button on the product listing pages.
You will now be presented with [How to manage your catalogue] page. The grey button "Setup" is a good place to start as it list all the steps with links to setting up your shopping cart, simply start at the top and work down.
Next you will need to add your eBook as a product. Head to the Shopping tab and select the button Add New Products.Then select the option Add Digital Document.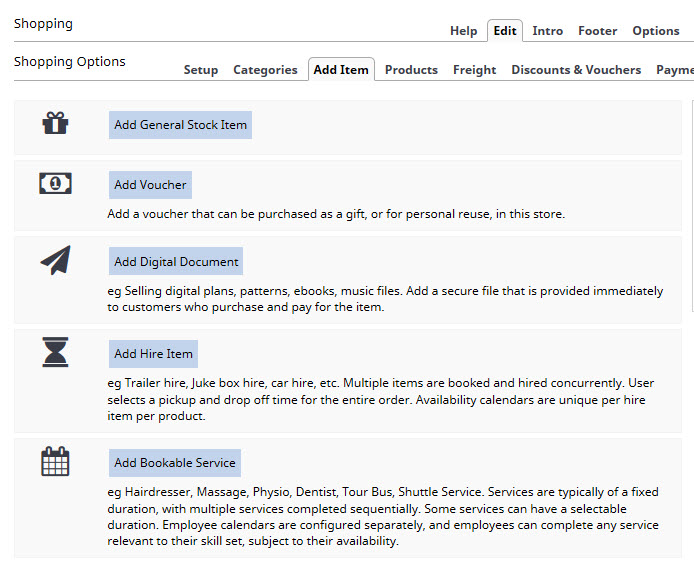 Just like you would a physical product, enter all of the eBook product details and price. The one difference is that you will need to upload the eBook file as well.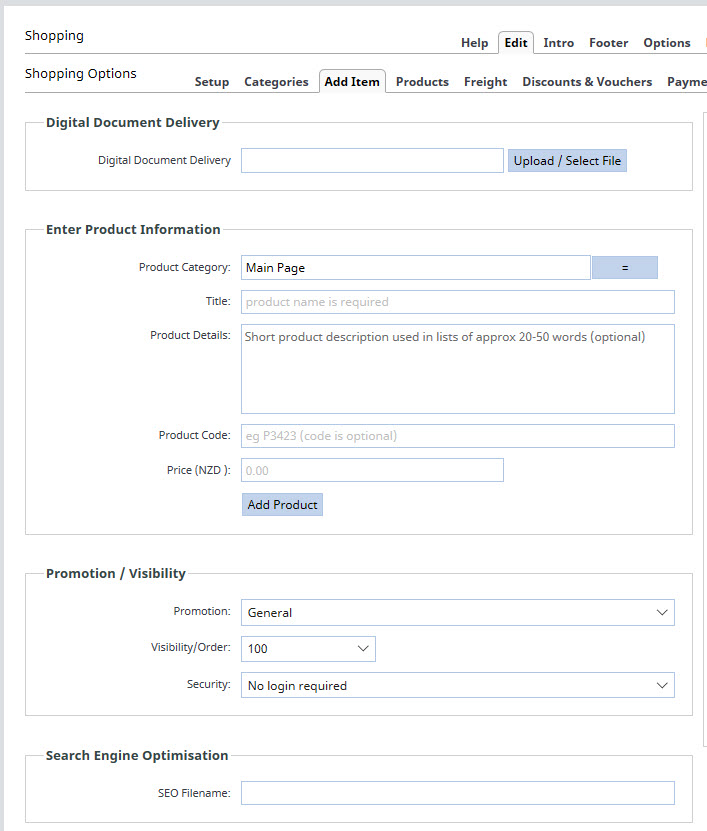 Once those details are entered, there are further shopping cart options you can work through including: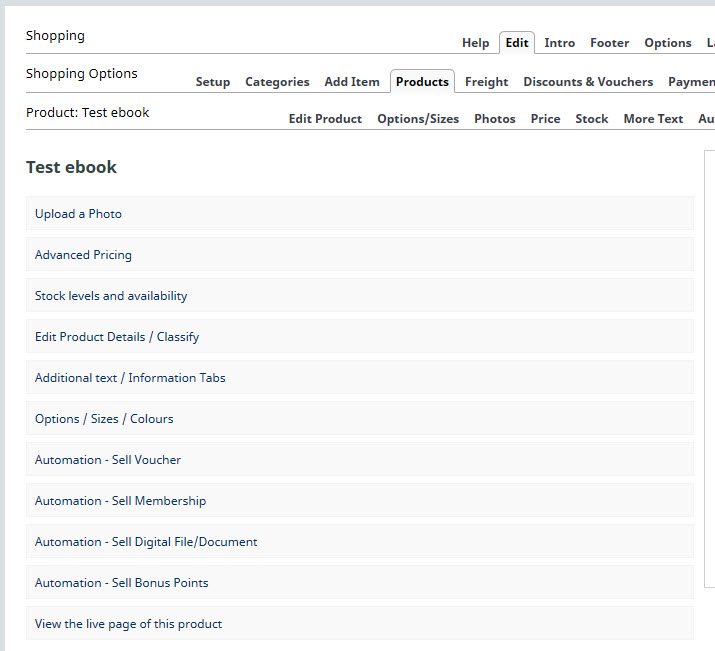 For your digital product specifically, you will need to edit the Automation - Sell Digital File/Document area if you haven't already linked the product with its corresponding file in the steps above. If you have, then a link to the attached file will be emailed to the purchaser as soon as the credit card payment is successful. If the purchaser pays by any other means, then you will need to email the document yourself manually. Document download links will only work a maximum of 5 times a day to prevent people handing out URLs.
Don't forget that you will also need to set up general shopping options such as freight, currency and payment gateways too.