Installments - Provide customers the ability to pay with 4x fortnightly payments.
Merchant Fees: Afterpay charges a transaction fee of 5% + 30c.
Please note the afterpay signup process requires alot of complicated steps. A service fee of $350+gst will apply for anyone who needs help signing up to Afterpay. There is no free support for the afterpay signup process.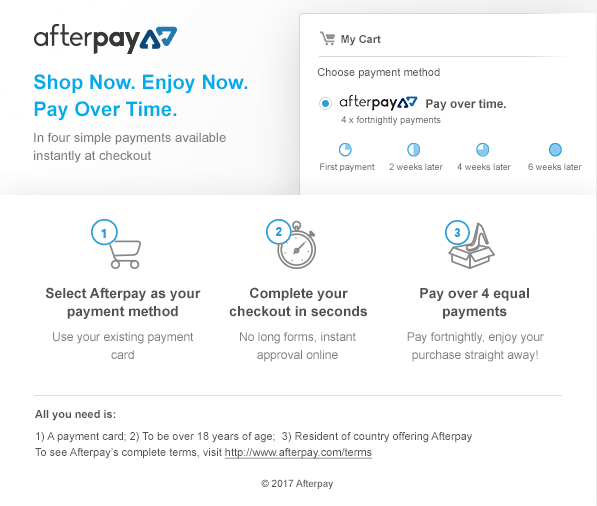 Please contact Sam at Afterpay using the following enquiry form, to request that you be given credentials for a "Custom Integration" via "Website World".